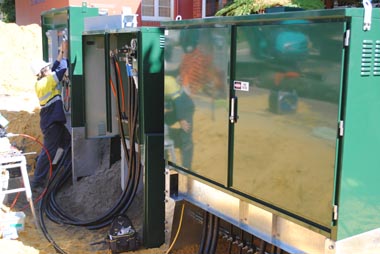 Established in December 2009, MCE is an underground power cable installation contractor.
The team at MCE consists of Managing Director Mal Dreja , who has a combined experience of 20 years.
Our on-site crews consist of 4 accredited cable laying personnel along with excavator and bobcat operators, truck and hiab operators.
In addition to statutory responsibilities, MCE's contractor management have the authority, responsibility and accountability to provide and maintain, so far as practicable and reasonable, a safe and healthy working environment. We ensure safe work procedures and practices that meet or surpass legislative requirements and Australian Standards where applicable and proven industry standards.
MCE has grown and developed into a well-established and reputable contractor, providing an exceptional level of service to our clients. We pride ourselves on being a repeat contractor that strives to be the contractor of choice in our industry.
Current & Past Projects
Sandridge Road for Western Power $700,000
Cranbrook Estate Option B Sub-Division $120,000
Rapids Landing Estate Option B Sub-Division $100,000
Esperance Retro Fit for Horizon Power $350,000
Albany Airport for Thiess Services $100,000